Philippines Visa Immigration Legal Information & Tips
Legal Insurance Visa Matters in the Philippines
When traveling to the Philippine Islands, there are always a lot of questions revolving around Philippines Visas, its various changing requirements and circumstances. All the practical Philippines visa legal and immigration answers and questions can be obtained by reading through our extensive Philippines Visa Immigration and Legal Matter section. Our international membership of over 58,000 people will quickly give you an answer to any Philippines legal immigration or visa matter if it isn't posted in the forum already.
Sponsored by International Austalian Visa Services

International Australian Visa Services has offices in Angeles City And Manila making for very convenient and reputable business solutions regarding all your Philippines Visa Needs. Don't forget to ask for your Philippines Addicts discount when using their services!

Useful Philippines Visa Immigration Legal Topics discussed include:
Extending your Visa in the Philippines
59 Day Stay Visa in the Philippines
Shall I declare anything at the airport?
Philippines Fiance' Visa Dillema
Can my Filipina Girlfriend Can a Visa to New Zealand or Australia?
Philippine Immigration Assistance and Legal Advice
All of the above topics and a lot more Philippines Visa Information is discussed and answers are given by experienced Philippines travelers and expats. Throughout the Philippines Addicts community you will find legal and visa information reviewed in our most popular and widely used sections such as Newbie Advice, Barstool Banter and Manila Madness. Our Philippines forum and message board is 100% Free of Charge and takes seconds to join, just a valid email address is needed for access to the World's largest and most active Philippines Nightlife and Travel forum and message board!!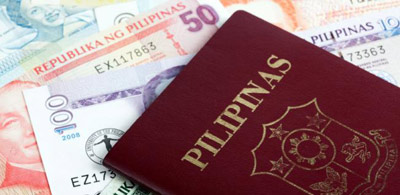 All Philippines Visa information found inside our Philippines forum is current and posted by experienced frequent veteran Philippines travelers and expats from all around the World giving you diverse perspectives regarding each Philippines Visa Immigration or Legal conversation thread. Whether it be about fiance, marriage or tourist visas or other Philippines legal or immigration matters, all the answers can be found inside.
Useful Tips on Visa Legal and Immigration Matters in the Philippines
Philippines Visa and Immigration commonly asked questions include:

How much does it cost to extend your visa?
What happens if I overstay my visa?
How do I get my Filipina fiance or girlfriend a visa?
Multiple Entry Visa and ACR-1 card requirements
Entering the Philippines with two passports
New and current requirements for Philippines Visas
How to obtain Philippines resident visa status

These are just a few of the hundreds of Philippines Visa Legal and Immigration questions answered on Philippines Addicts, be sure to join today to learn more!
Solid Legal Immigration Philippines Advice | Visa Tips Philippines

Philippines Addicts is proud to say we are 100% flame free and any hateful or racist remarks are dealt with harshly leaving the end user with a truly smooth and friendly Philippines information browsing experience. Our helpful and massive membership base will give you informative Philippines Visa and Immigration facts helping you save time and money during your travels to the Philippines.
Any local Philippines based Visa or Legal company is more than welcome to be part of our advertising network receiving quality Philippines traffic to over 123,000 people monthly. If you are interested in expanding your online presence, feel free to examine our advertising options and benefit from our growing network of targeted Philippines traffic.
Join Philippines Addicts 100% free Philippines Travel community and get valuable experienced ideas on saving money during your visits to the Philippines today.
Be sure to use Internation Austrlian Visa Services and Don't Forget to ask for your Philippines Addicts discount!
Be sure to join our sister sites Bangkok and Pattaya Addicts for all information on Pattaya and Thailand.
Tags: philippines visas philippines sex forum sex travel phjilippines visa philippines immigration philippines philippines immigration philippines legal legal philippines philippines marriage marriage philippines fiance visa philippines legal matters philippines philippines money philippines visa visa information philippines philippines expat forum